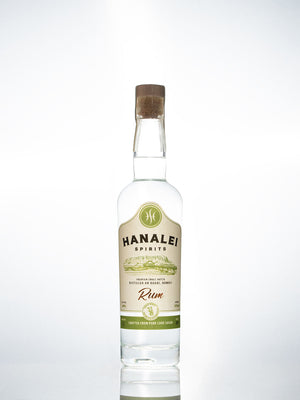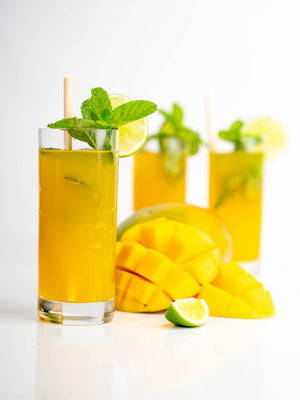 GATHERED FROM THE LAND - CRAFTED BY HAND
Our Hanalei Spirits Rum is a light bodied white rum made with sugar cane and the finest mineral rich water in the world. Our pure tropical rain, collects around Mount Waialeale at our islands center. Being over 5 million years old and one of the wettest and most majestic places on earth, it offers the perfect base to our spirits. From our 'ohana to yours. Enjoy!
Offered in three sized (50 ML, 375 ML and 750 ML bottles).
40% ABV/80 Proof
Recipe Suggestions
Mango Mojito
Accolades
Bronze Medal from Denver International Spirits Competition 2020