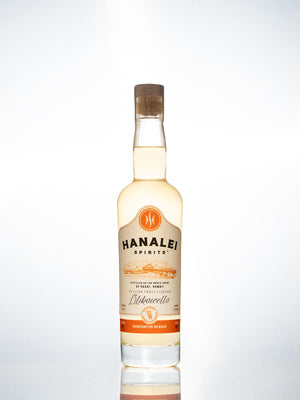 GATHERED FROM THE LAND - CRAFTED BY HAND
SEASONAL SMALL BATCH RELEASE
Passion fruit is widely considered one of the most delicious fruits in the world and has a tart, aromatic flavor. It goes by many names throughout tropical regions, here in Hawaii, it is called liliko'i. Each exotic liliko'i blossom is lovingly hand pollinated along the 15 ft sturdy wines. From the vine to the bottle, it is an owner's favorite. 

Lilikoicello gives an unmistakable touch to any cocktail. We are a family owned small scale premium craft distillery that cherishes our island's rich bounty. From our 'ohana to yours. Enjoy!

Offered in both 375 ML and 750 ML bottles.
30% ABV/60 Proof
RECIPE SUGGESTIONS

Excellent served on ice or as a liqueur. Also, perfect for topping off the cocktail of your choice.