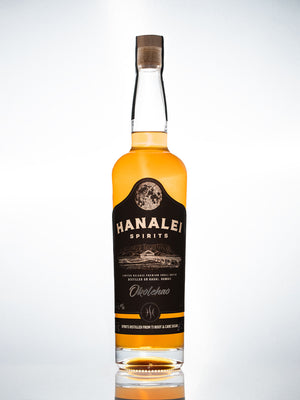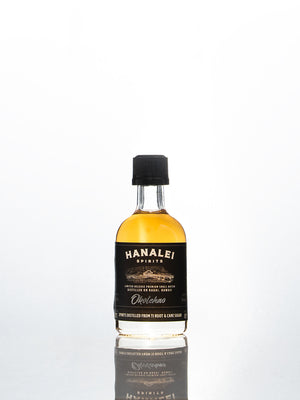 GATHERED FROM THE LAND - CRAFTED BY HAND
SEASONAL SMALL BATCH RELEASE
TRADITIONAL HAWAIIAN METHODS - THE DRINK OF KINGS
Whether you prefer this age-old drink neat, on the rocks or with a refreshing splash of water, Okolehao was the silky liquid of choice for sailors in the 1790's when they ran out of rum.  Our locally sourced Hawaiian Ti root is roasted over an open fire, converting the starches to sugars, adding to the complexity of flavors.
Its rich color originates from its time spent in charred white oak barrels where it picks up its caramel and vanilla notes. We are a family owned small scale premium craft distillery that cherishes our island's rich bounty. From our 'ohana to yours. Enjoy!
Available in two bottle sizes (50 ML and 750 ML).
Recipe Suggestions
Best served neat or on the rocks. Excellent substitute for any whisky cocktails. 
ACCOLADES
Silver Medal from American Distilling Institute 2020
Bronze Medal from San Francisco World Spirits Competition 2020
Bronze Medal from Denver International Spirits Competition 2020