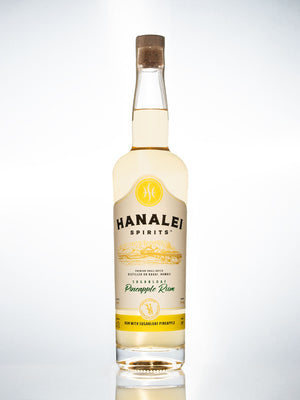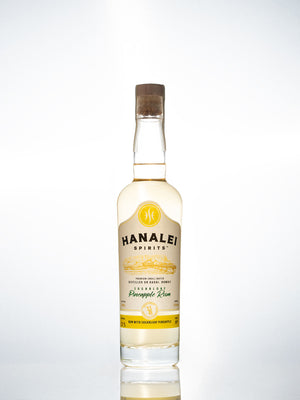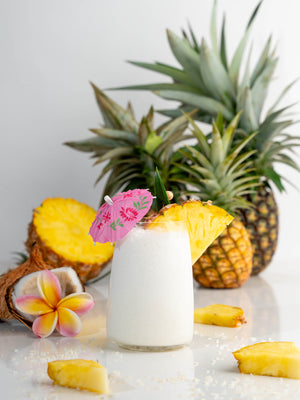 GATHERED FROM THE LAND - CRAFTED BY HAND
SEASONAL SMALL BATCH RELEASE
The pineapple has long since been an iconic symbol of Hawai'i since the 1900s. The industry has changed on the island of Kaua'i from big industrial canneries to small certified organic farms specializing in White Sugarloaf Pineapple. The drive for higher quality, seasonally fresh local ingredients helps us to please your palate, quench your thirst, and win your deepest satisfaction.
Best served in the iconic Mai Tai, Piña Colada, or on the rocks. With each bottle, we support our local farmers. We are a family-owned small scale premium craft distillery that cherishes our island's rich bounty.
From our 'ohana to yours. Enjoy!

Available in three sizes (50 ML, 375 ML, and 750 ML bottles).
Recipe Suggestions
Pina Colada
Rosemary tini
Pineapple Mojito
Daquari